Howdy GE  followers!
As I've mentioned before, every once in a while I like to stray from topic and show off my recent vintage purchases. Oh and let me just state for the record that it has been a while since I have made any so suffice it to say, I was long overdue, mkay?
Feast your eyes on this 1950s Shirtwaist Dress.  To say I am longing for the quick arrival of spring/summer just so I can wear this, would be a major effing understatement.
So what do you think?  Adorable right?  I purchased said adorable dress from the following Vintage Seller on Etsy:  Gretels Boutique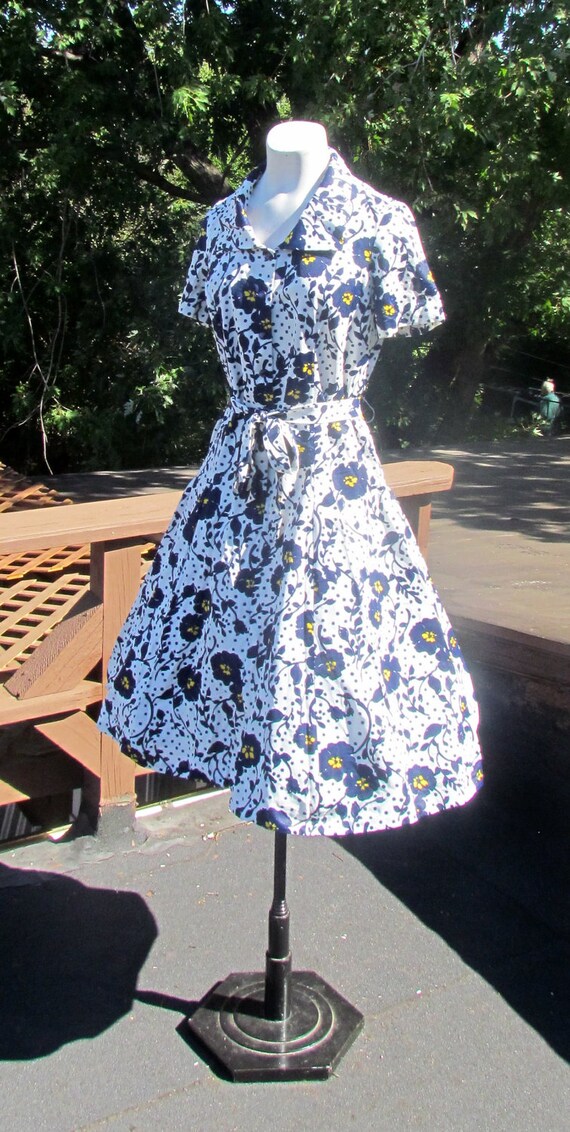 Also, I have let my pixie haircut grow longer…because…well, it's winter,  dammit and sometimes a girl needs a bit more hair for warmth!  So in addition to waiting with anticipation to wear the above dress, I am also eager to chop off my hair  Jane Seberg Style.
Photo Source: http://shesgoteverything.blogspot.com/2010/06/breathless.html